Our Transformation Experts
WHAT MAKES US DIFFERENT: OUR ATTITUDE, PASSION, AND PEOPLE.
As weight loss specialists, we have a variety of weight loss options to help you achieve your goals. We get you to your ideal weight, and you'll discover 'A New You. We love what we do, and it shows through your success. We hope you enjoy the process.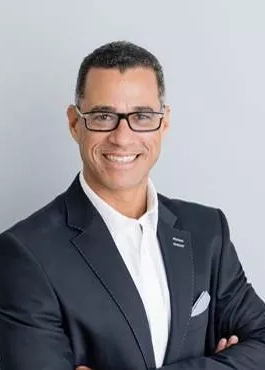 Rudolph Eberwein, MD, did his undergraduate training at the University of Florida, earning a Bachelor of Science in Nutritional Science. Dr. Eberwein received his medical training from the University of Miami Medical School and his MD degree in 1998. He completed his internship and residency in Internal Medicine at the University of Miami/Jackson Memorial Hospital in Miami, FL, in 2001.
Dr. Eberwein is a board-certified internist who works as a hospitalist at several major hospitals in South Florida. He has dedicated his post-residency training to furthering his understanding of the evaluation and management of obesity. This chronic medical condition is a leading cause of premature death affecting Americans in epidemic proportions.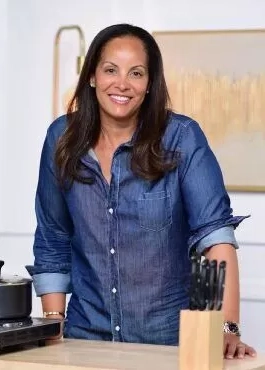 Keisha Eberwein, OD, did her undergraduate training at the University of Florida, earning a Bachelor of Science in Nutritional Science. Dr. Keisha Eberwein received her optometric training from the Interamerican University of Puerto Rico and her OD degree in 2000.
Dr. Keisha Eberwein is a Certified Nutrition and Wellness Consultant, Certified Youth Nutrition Specialist, Certified Personal Trainer, 200-hour certified Yoga Teacher. She is an avid runner and practices yoga and pilates.
When Paulette is not traveling the world, she is the friendly smile in the office who offers assistance with anything you may need. She has worked at our medical weight loss office in Miami for the past sixteen years. A Miami resident for over 20 years, Paulette assists her family's clients with their diets and other personalized weight loss programs. Paulette was born in Jamaica and is a mother of three (including Dr. Keisha) and a grandmother to six wonderful grandchildren.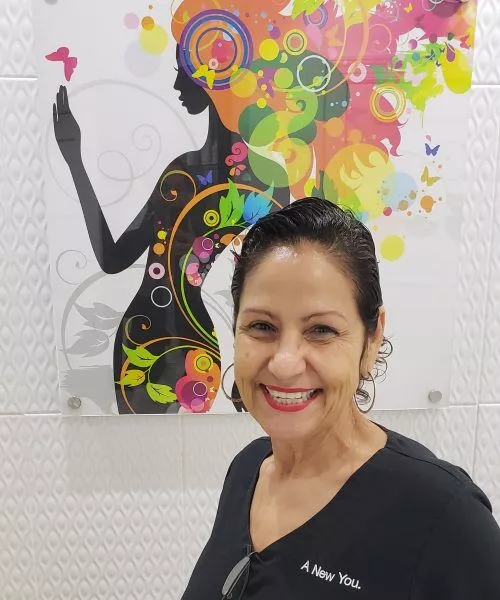 The pleasant Jamaican accent greets you when you call to make your appointment. Joan was born in Jamaica and is the mother of four boys and grandmother to three beautiful children. She has been working with us in Miami and assisting patients with their diets and medical weight loss needs for over twelve years. She is always willing to help and make your experience at A New You enjoyable.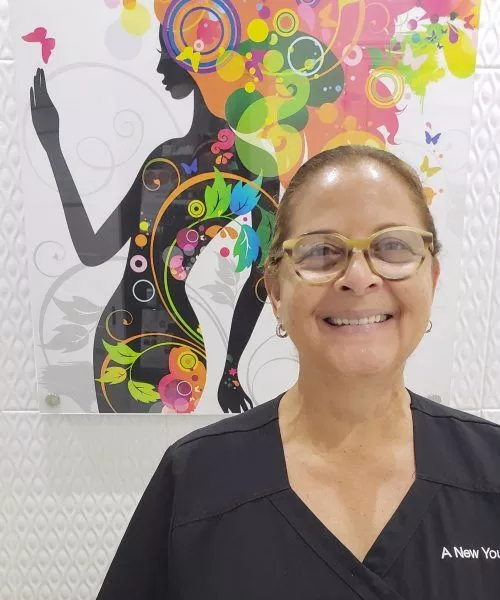 Marilyn is the reassuring face that accompanies you to your weigh-in. She was born in Jamaica and is the mother of three children and grandmother of seven grandchildren. Marilyn is there to hold your hand during your weigh-ins and offer words of encouragement on your journey to A New You. She has been living in Miami, serving weight loss patients, and working with weight loss supplements for over 20 years.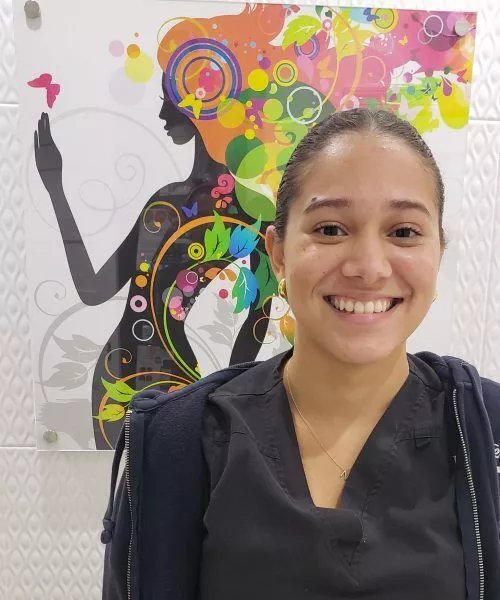 Niska is the beautiful young lady that keeps us up to date with data entry and government compliance. She was born in Haiti and is a graduate of FIU Miami. Unfortunately, Niska will not be with us for much longer; she is following in the footsteps of her Uncle, Dr. Rudolph Eberwein, and has plans to become a physician assistant. Niska graduated from FIU in 2019 and became a medical weight loss and diet specialist as well!